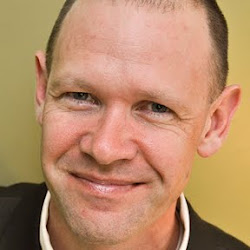 Ron Jones, the founder and owner of Symetri Corporation passed away peacefully on Saturday, June 30, 2012 in the Kate B. Reynolds Hospice Center in Winston-Salem, North Carolina. Ron had been waging a courageous battle against metastatic melanoma cancer for several months. The American Cancer Society estimates there will be more than 70,000 new cases of melanoma and nearly 8,800 melanoma deaths this year in the United States. The team at Carolinanet.com and all of Ron's friends and co-workers in the Triad-area technology industry are saddened by this loss of our friend and extend our condolences to Ron's family.
A University of North Carolina at Charlotte graduate, Ron was better know in business as a 'Search Evangelist' for Symetri Internet Marketing in addition to being a marketing consultant, author, trainer, columnist which provided strategic consulting and Internet marketing solutions for medium to large organizations from April 1998 until his death in June 2012. Ron served on the Board of Directors for SEMPO (Search Engine Marketing Professional Organization) and was one of the authors for the SEMPO Institute Insiders Guide and Advanced courses.
Ron had personal interest in road and mountain bike cycling, photography, hiking, camping and his love for his family. He was active in the Boy Scouts of America since earning his Eagle badge as a teenager and served in many adult leadership roles in the Old North State Council and was recognized for his commitment to Scouting. Ron was a member of the Church of Jesus Christ of Latter-Day Saints and at his passing was serving on the High Council of the High Point, North Carolina Stake. Ron is survived by his wife, Stacey, and their four children, Amanda, Grayson, Leah, and Ethan. He was born on August 12, 1966 in Salt Lake City, Utah. He is the son of Ronald Lee Jones, Sr. and Linda Jones of Greensboro, NC and Nancy R. Jones of Sedalia, Missouri. He is also survived by two sisters; Valori and Jennifer, and one brother, Matthew.
The family has asked that gifts, donations and memorials be made to the funeral and burial fund by check to:
Pierce-Jefferson Funeral Service
213 West Mountain Street
Kernersville, NC 27284
Mark check "For the benefit of the Ron Jones Burial Fund"
Memories and References to Ron Jones:

» In Memoriam - Ronald Lee Jones Jr, August 12, 1966 - June 30, 2012
» News and Record, Greensboro, NC - Ron L Jones
» Knoxville News - Ronald Lee Jones Jr
» Facebook - Ron Jones
» Twitter - Ron Jones
» Linkedin - Ron Jones
» zoominfo.com - Ron Jones
» ClickZ Marketing News and Recent Articles by Ron Jones
» Search Engine Watch, Articles by Ron Jones
» October 2008 YouTube - SES Conference Ron Jones, Symetri case study on improving quality score
» February 2009 YouTube - Ron Jones, SEMPO Board Director, on SEMPO's new search marketing course
» April 2012 YouTube - Keyword Research to Help You Develop Content - with Ron Jones
» Furniture Today Staff -- Furniture Today, July 9, 2012
» Thank You, Ron Jones (1966-2012), Jordan Jennings
» Our farewell note for Ron - Corey Marion, Iconfactory Founder
» Keyword Intelligence: Keyword Research for Search, Social, and Beyond by Ron Jones
If you need information about your web hosting account with Symetri, contact Carolinanet.com at (336) 285-0940 or to post your memories to this page send an email to admin@symetri.com.